You might have heard that I've just got back from Walt Disney World. I've talked about it a lot and got really excited and I had the most incredible time. I will probably have a lot of posts to write about Walt Disney World, so hang on to your hats! (I'll also post about other stuff too… partly so I don't bore you and partly because it means I can take longer to think about the memories. Win win!)
One of my favourite parts of going to Disneyland or Disney World is meeting the characters. I love the rides and parades and everything else, but for me, the characters are the best part. Dan and I met a total of 42 characters. 42!!!!!! I don't even know how we did it, but I'm pretty darn tootin' proud. All of the meet'n'greets were fun, but some stood out for me more than others and I decided it would be nice to share those with you guys!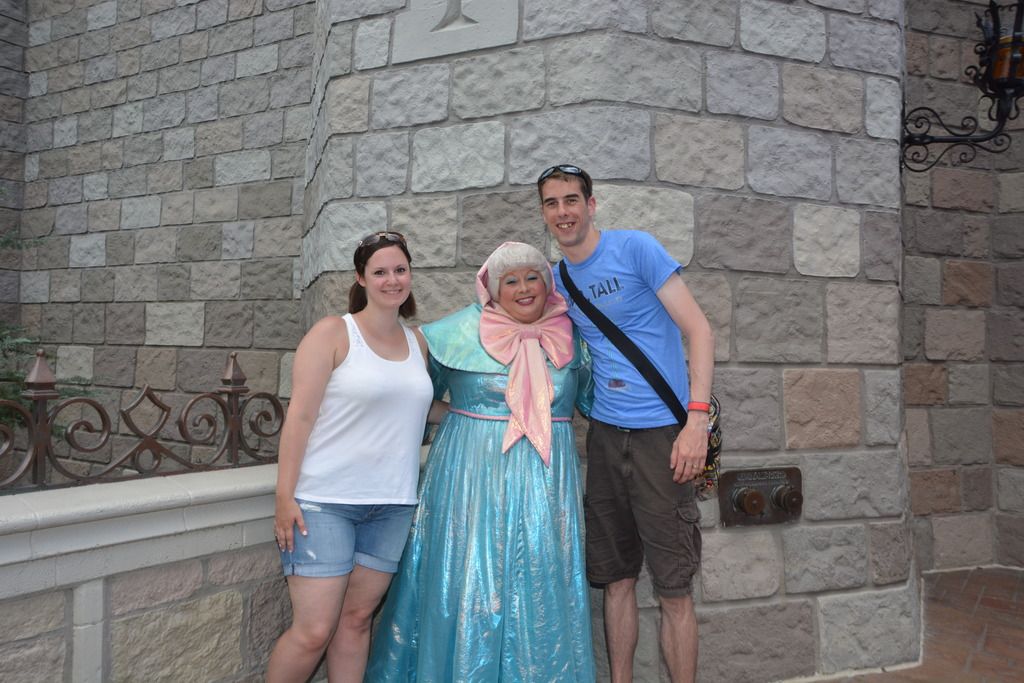 Fairy Godmother
I actually really hope that she reads blogs, because I really want her to know how much her meet'n'greet made my day. Truth be told, she wasn't like the Fairy Godmother in the film… like, at all. But she was a really lovely woman and made an effort to find out our names and a bit about us. She asked me where my name was from so I told her (It's the Welsh version of Jane, in case you're wondering) and she was genuinely interested in the answers. A lot of the characters you meet (*cough*Anna&Elsa*cough*) talk AT you rather than to you, so that they can shoo you out and get the next person in. The Fairy Godmother wasn't like that and it was so nice. Plus, later as we watched the Main Street Electrical Parade, we waved to her again *really* enthusiastically so we'd get her attention and she remembered us and blew us kisses and waved back. She was just a really incredible lady and if she or any cast members read this, PLEASE pass that on to her!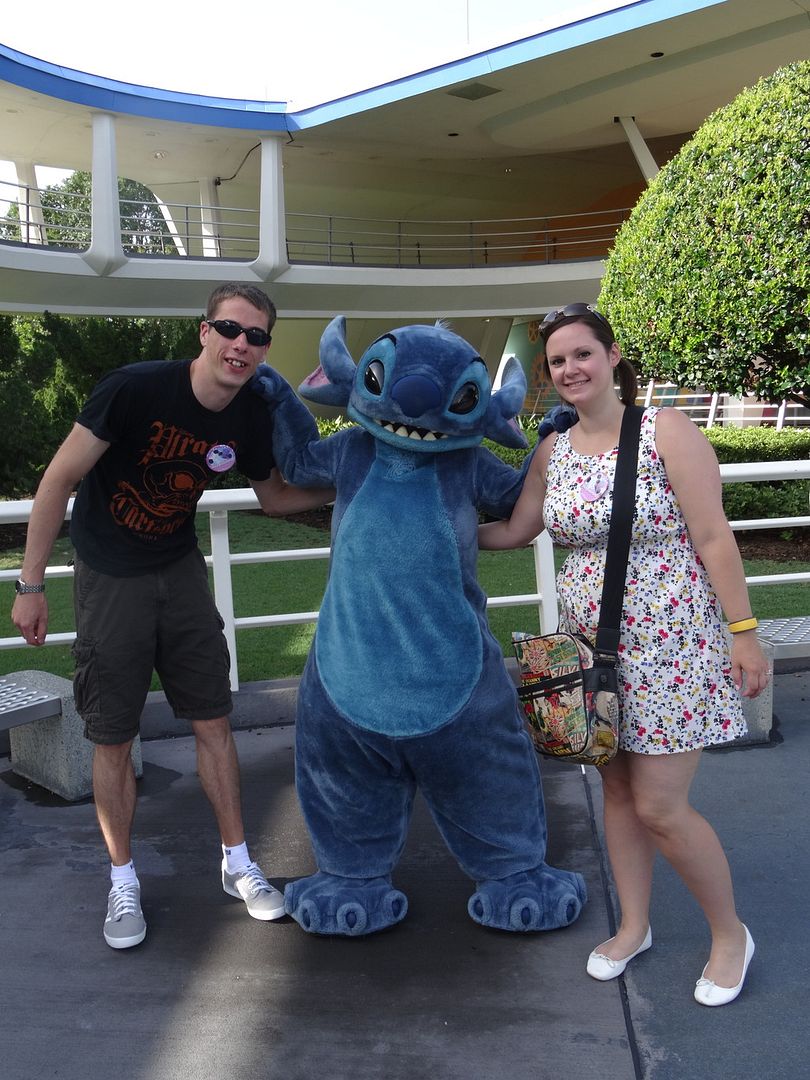 Stitch
I mean, I was always a Stitch fan, but after this meet'n'greet it made me love him even more. We arrived just as he came out and no one else was queuing for him, which meant we got to play around with him and take super fun poses. He was just really fun and playful and after meeting him, we were smiling for the rest of the morning. That reminds me, I need to watch Lilo'n'Stitch now!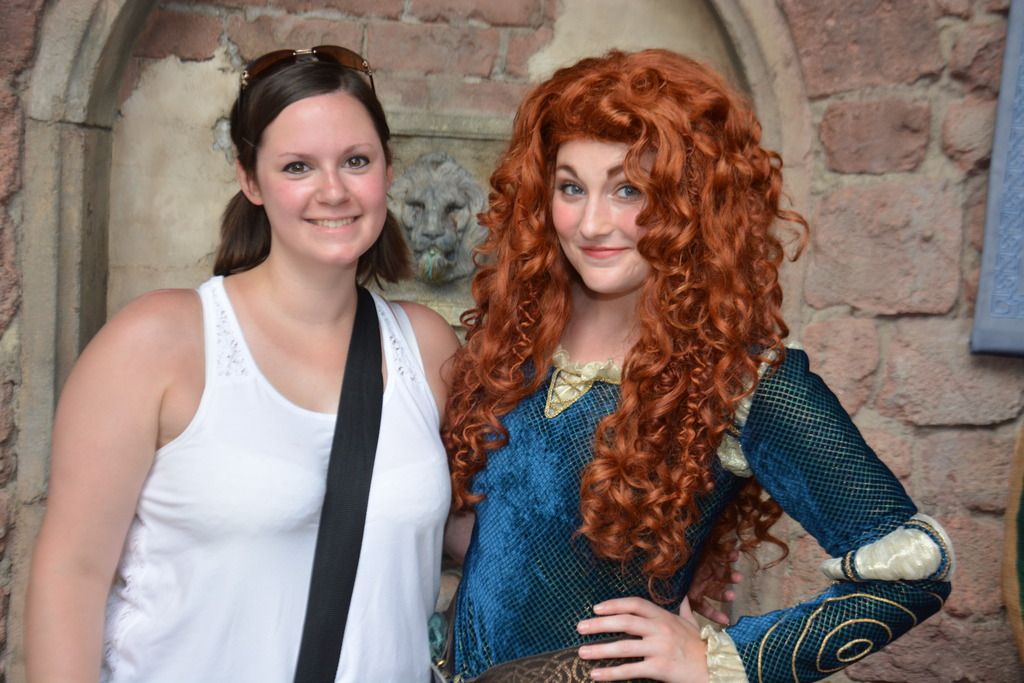 Merida
I didn't meet Merida last year, so I made sure I met her this time. I didn't have high hopes, as I said previously a lot of the Princesses shoo you in and out as quick as they can due to their long queues, but Merida wasn't like that at all. She greeted us both with a huge hug and asked where we were from and was just really bubbly and interactive. The meet'n'greet didn't last that long because as with all the Princesses, her line was fairly long but it didn't feel rushed, just natural. I definitely recommend meeting her next time you visit!
I do have other favourites, but I'll save those for another day and another post! Actually, I'd love to hear YOUR favourite meet'n'greet stories, so feel free to leave those in the comments! And if you haven't met a character yet and want some tips, you can find some here (Little plug there..) I'm excited to share all the stories from my trip with you guys!