As the rest of my Walt Disney World posts have been so popular with everyone, I thought I would write a few posts featuring some tips on how to plan your dream Walt Disney World holiday!
I have quite a few tips and I feel like to do it all in one post would be a bit too much, so I've broken it down into a few posts: Hotels, Dining Plans, Experiences & Add on's and then a final post detailing any other miscellaneous tips.
Today, I'm going to talk to you about the different Disney hotels at Walt Disney World. Unfortunately, I don't have enough photos of all of the hotels, but I will link them so you can go and have a look yourselves!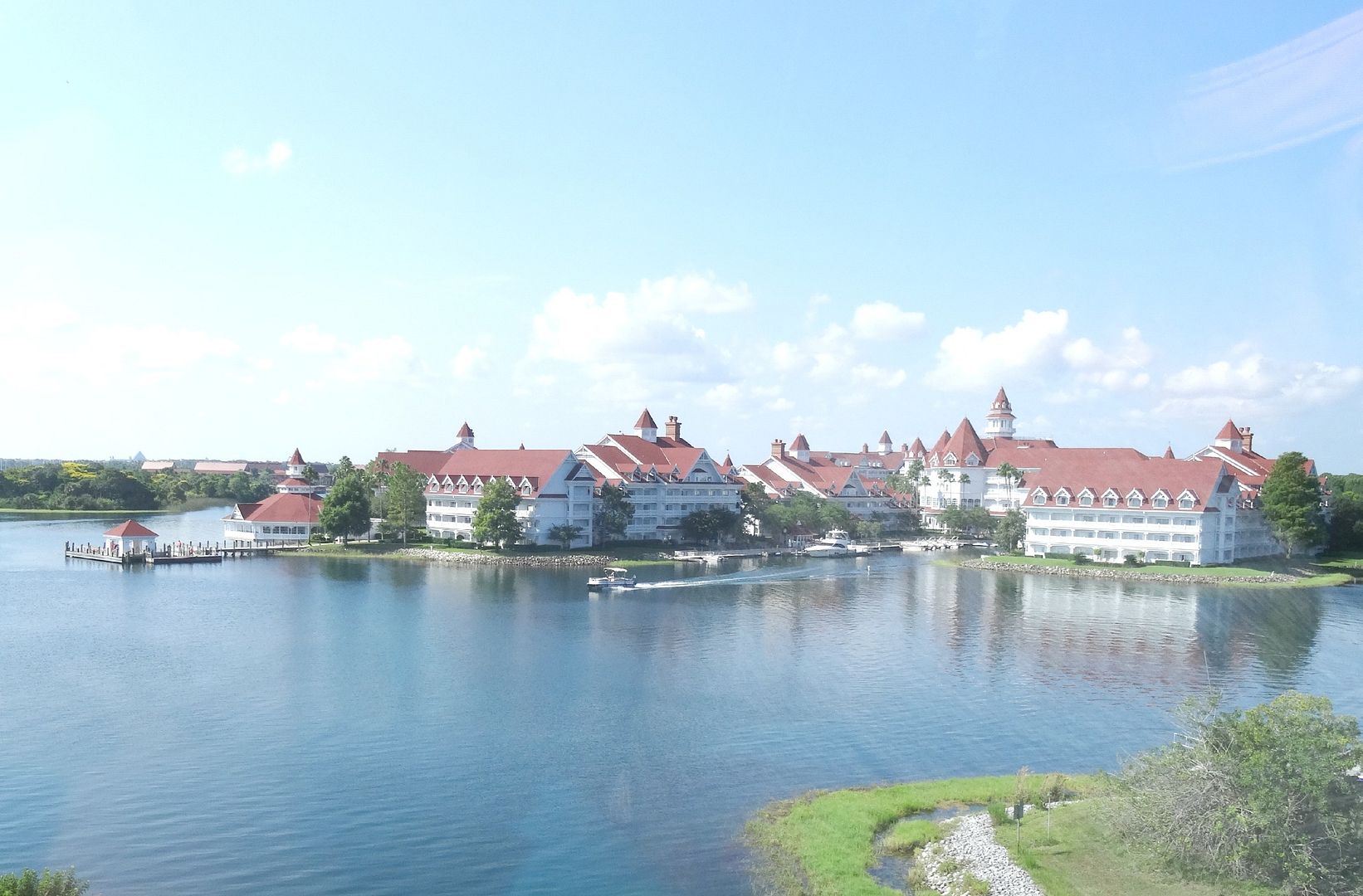 The Grand Floridian Hotel & Spa
1. Budget plays a big role
There are some beautiful hotels such as the Grand Floridian Hotel or the Contemporary Resort but because they are so close to the Magic Kingdom park, they are extremely expensive- but don't lose heart! Some of the more affordable hotels still have that Disney magic for half the price!
There are four categories of hotel resort: Value, Moderate, Deluxe and Deluxe Villas. Dan and I stayed at Disney's Caribbean Beach (you can see my review here) both trips and that's a moderate hotel, which suited our needs perfectly.
Personally, I'm not a huge fan of the value resorts and that's not a snobbish thing at all, it's simply because their theming is very much aimed towards families with young children and as an adult couple we preferred to go to a more grown up hotel. (Although all hotels are suitable for children of course, but some are a bit more in-your-face Disney!)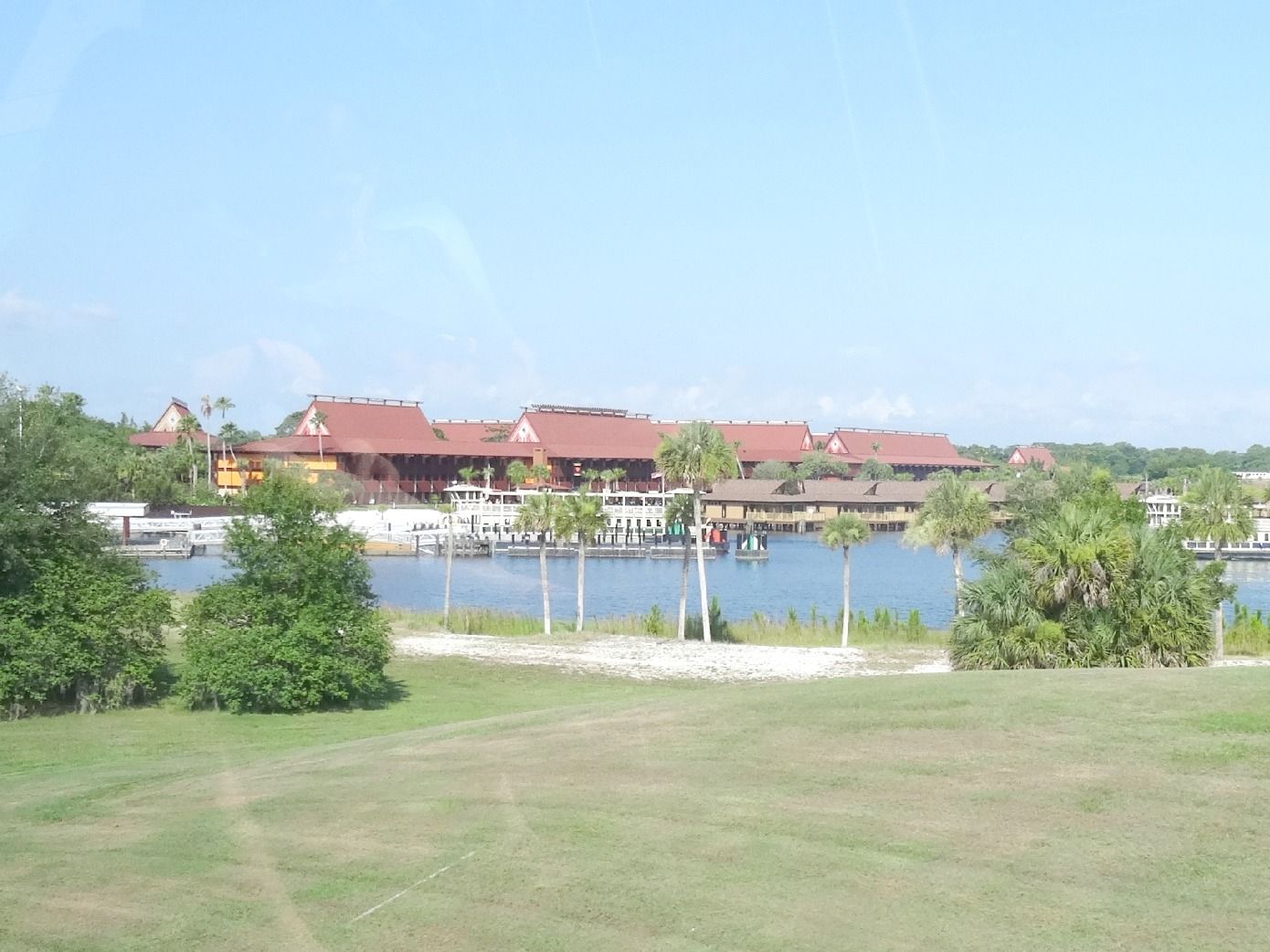 Disney's Polynesian Village Resort
2. Do your research!!!!
I cannot emphasise this strongly enough- RESEARCH THE HOTEL BEFORE YOU BOOK. Too many people complain on Tripadvisor about Caribbean Beach that the resort is too big, it takes you 5 minutes to walk to breakfast from some parts, you have to get a bus/drive to every park, etc. (By the way, read my review and I will tell you why people who write those things are idiots), but if they had done their research beforehand they would have known those things!
Most hotels are a drive away from the park, unless you want to pay money for a Deluxe hotel which is usually a walk away from one of the parks. The cheaper the hotel, the further from the parks they are too. However, the further away your hotel, the more buses seem to run there and back- so there's a win for you!
3. If you want a particular type of room, do not leave it to chance!
Again, this is part of your research. Caribbean Beach has upstairs and downstairs rooms and I don't think I saw any lifts (I may be wrong!), so if you need disabled access you will need a downstairs room, but please don't turn up and expect them to accommodate this. As an ex hotel employee, a hotel needs you to make any special requirements known at the time of booking so that they can make sure they can accommodate them! Similarly, if you require a room close to the hotel facilities, because you have small children who can't walk far or for whatever reason, then again, request this at the time of booking. You will probably have to pay more, but it will be worth it for you.
But don't worry- it's not all organisation, there's plenty of fun to be had! Some of the themes are really amazing, like the Polynesian Village Resort where you can meet Lilo & Stitch or the Animal Kingdom Lodge where you can actually see the safari animals from your bedroom window! Choose the right hotel for you and your party and you will experience all the great Disney magic, I promise!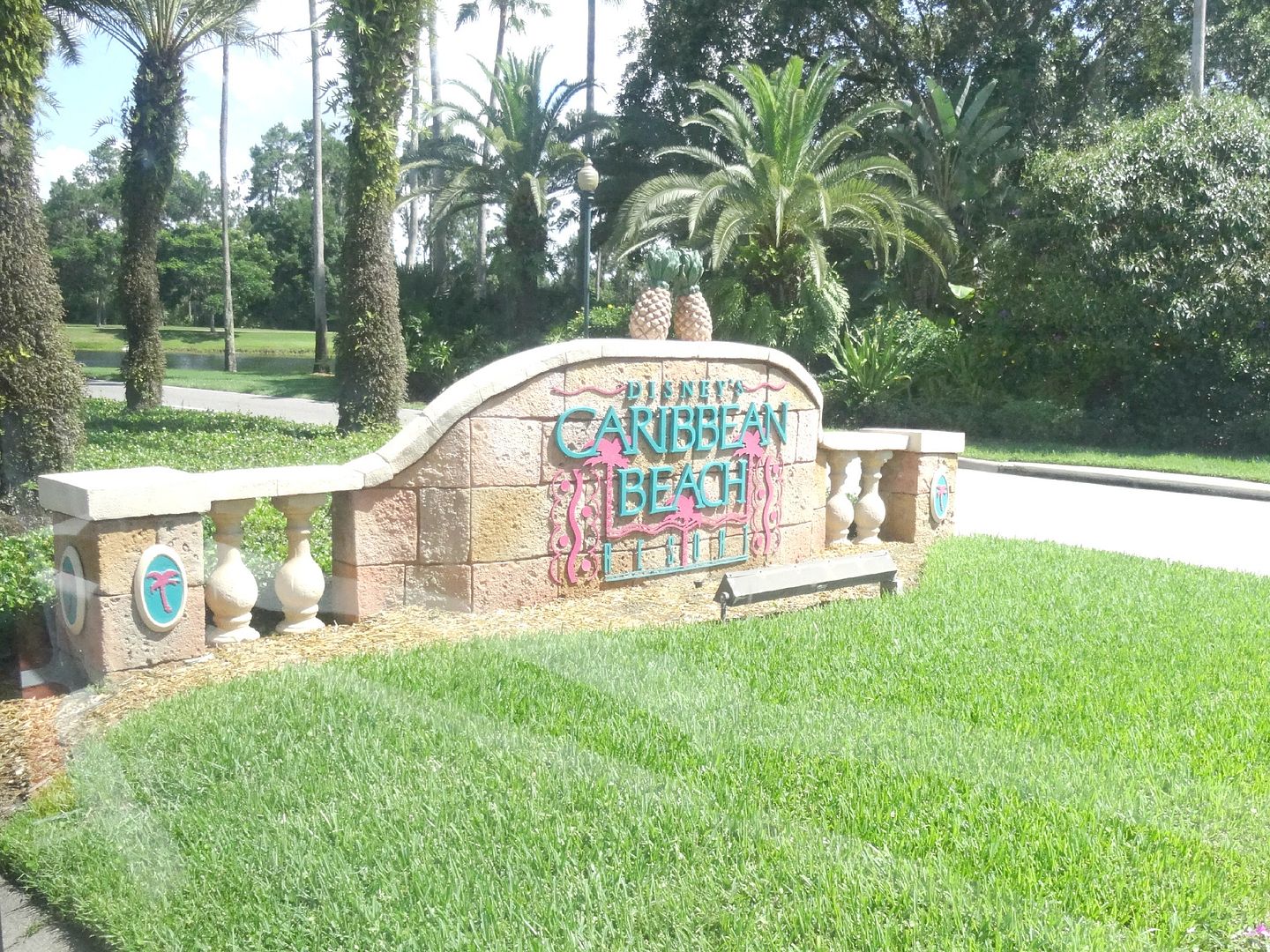 Disney's Caribbean Beach Resort (in case you couldn't tell!)
Below I will link all of the hotels so you can have a look and choose your favourite:
Value:
Disney's All Star Movies Resort | Disney's All Star Music Resort | Disney's All Star Sports Resort | Disney's Art of Animation Resort | Disney's Pop Century Resort | The Campsites at Fort Wilderness Resort
Moderate:
Disney's Caribbean Beach Resort | Disney's Coronado Springs Resort | Disney's Port Orleans Resort (French Quarter) | Disney's Port Orleans Resort (Riverside) | The Cabins at Fort Wilderness Resort
Deluxe:
Disney's Animal Kingdom Lodge | Disney's Beach Club Resort | Disney's Boardwalk Inn | Disney's Contemporary Resort | Disney's Grand Floridian Resort & Spa | Disney's Polynesian Village Resort | Disney's Wilderness Lodge | Disney's Yacht Club Resort
Deluxe Villas:
Bay Lake Tower at Disney's Contemporary Resort | Disney's Animal Kingdom Villas- Jambo House | Disney's Animal Kingdom Villas- Kidani Village | Disney's Beach Club Villas | Disney's Boardwalk Villas | Disney's Old Key West Resort | Disney's Polynesian Villas & Bungalows | Disney's Saratoga Springs Resort & Spa | The Villas at Disney's Grand Floridian Resort & Spa | The Villas at Disney's Wilderness Lodge
Have you ever stayed in any of these hotels? If you have, let us know your thoughts below for anyone who hasn't been yet! (P.S sorry if this post was too long, but I wanted it to be as helpful as possible!)